One of the founding members of The Longest Johns, Andy sings Baritone (source).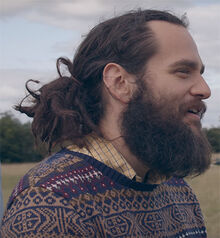 Andy appears to also have been involved at NGM, a common link for both he, JD, Robbie and Dave. Though whether he attended as a student or operated as a sound engineer for the organisation is unclear.
Andy has had a number of previous projects including For Want of Rain, a YouTube project that showcases Andy's solo talent as well as a number of guest artists. He also plays with The Boulevards, a five piece function band which combines classic jazz with covers of modern pop and rock songs.
In addition, Andy is a credited sound engineer and has worked as a sound technician for a number of music productions.